Christmas morning is about opening presents and having fun with family and friends. Making a special breakfast doesn't have to be difficult or take you out of the holiday mix. 7 Easy Christmas Breakfast Recipes give choices for all breakfast lovers. Easy make ahead or quick to cook recipes that won't break your Christmas morning stride! All recipes are gluten-free.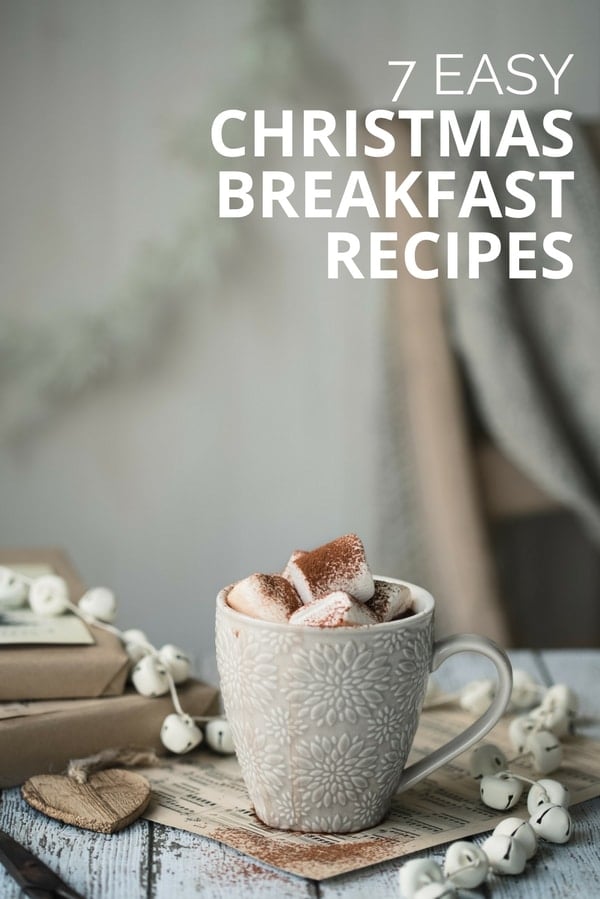 It's unbelievable that Christmas is less than two weeks away! We are enjoying mild temperatures in the 60's giving no hint that Santa and his team of reindeers will shortly be making deliveries. About this time my massive list of things to accomplishments gets 'real'. Gifts to buy and wrap, stockings to fill, menus to plan, cards to send out; it's overwhelming, making it difficult to soak in the spirit of the season.
Having something special yet simple for Christmas morning is my menu mission. I want something easy and delicious. Something that doesn't pull me out of the holiday excitement with family and into the kitchen like a short order cook. This means recipes that can be prepared the night before or made quickly without much effort from me, or you! Today I'm sharing some favorites: 7 Easy Christmas Breakfast Recipes.
My family always began the day with coffee cake which my grandmother would make the day before. I shared each my Grandmother's coffee cake recipe (and my Great Grandmother's too) very early on and they remain favorites today. But today our easy Christmas breakfast recipes are far broader. From filling breakfast casseroles to spicy frittata, creamy decadent oats and holiday themed scones. As always all recipes are gluten-free too.