4. Flourless Zucchini Muffins.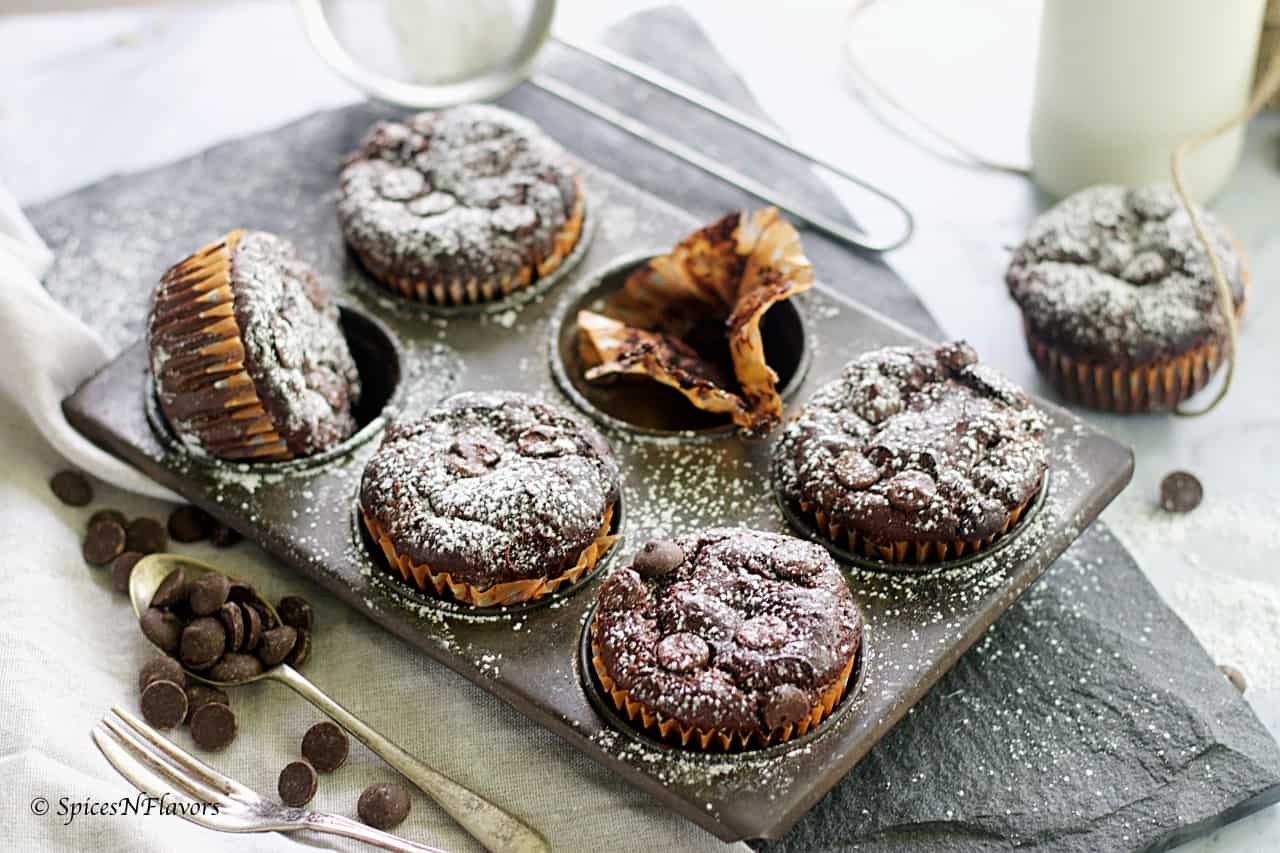 I simply love adding veggies to my muffins. Do you like it too?
Flourless Zucchini Chocolate Muffins is one of the interesting ways to include vegetables in your kids diet.
Recipe Link: SpicesNFlavors
5. Eggless Quinoa Banana Almond Muffins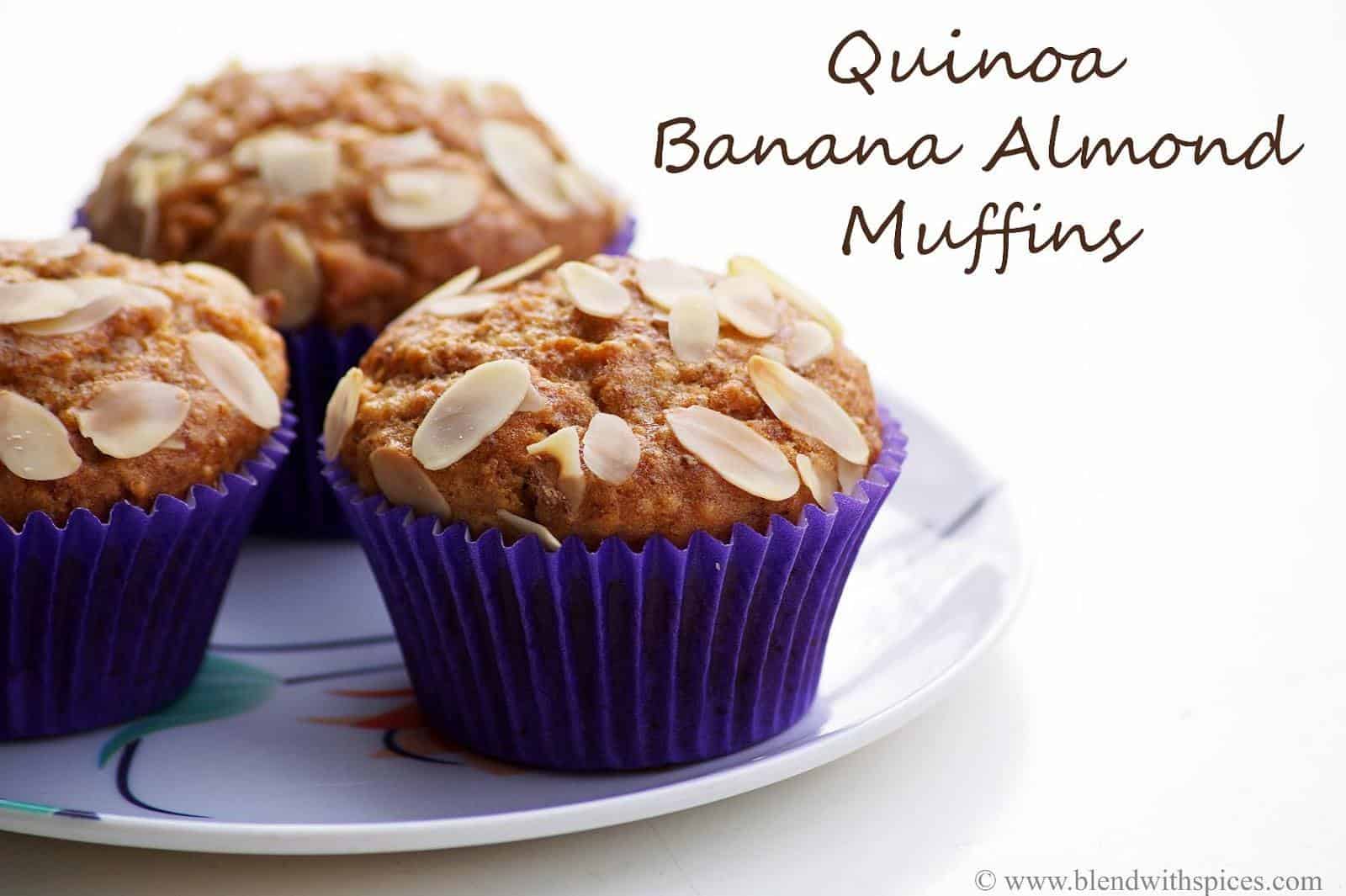 Now thats one healthy abd breakfast bake muffin recipe I must say.
Get the recipe here : Blendwithspices
Cake:
1. Vegetable Cake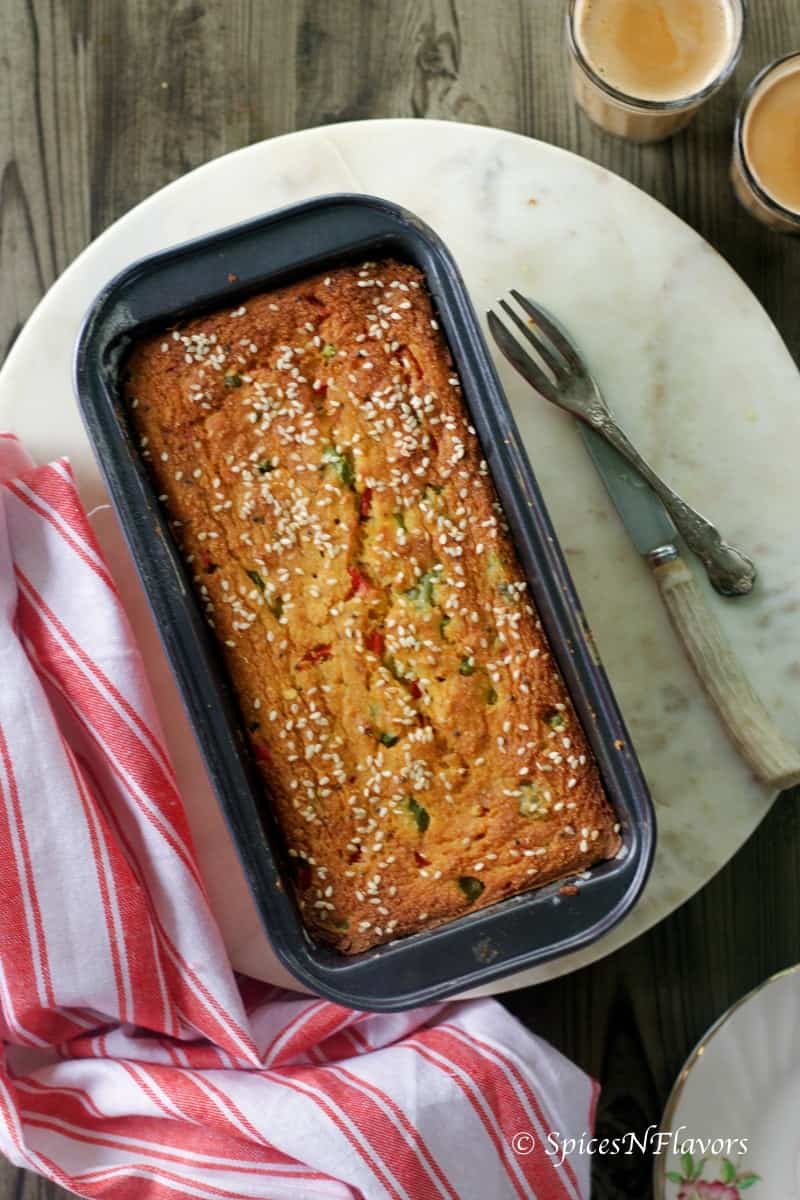 This Indian Savoury Semolina Cake is a simple, easy and healthy cake recipe using semolina and yogurt that is loaded with vegetables and has no butter, eggs, APF or sugar. This healthy vegetable cake is perfect for your back to school breakfast recipes or even lunchbox ideas.
Recipe Link: SpicesNFlavors