Best Breakfast Recipes perfect for those busy mornings when you are literally multi-tasking.
Mom, where are my socks?
Mom, what did you pack in my lunch-box; hope it's not oily or else it would leak out.
Did you keep my science project in the bag?
Mom, Tie my hair this way; put the knot here.
You did not iron my PT Uniform; I had mentioned about it last night.,
Along with this there is a multitude of other things that need your attention like the boiling tea-pot, the over-flowing syntax, packing dabba for everyone in the family, getting your stuff ready for work, this and that..
Well, if you relate to any of these situations then these amazing breakfast ideas aka 13 Best Breakfast Recipes that you can Bake ahead of time is exactly what you need.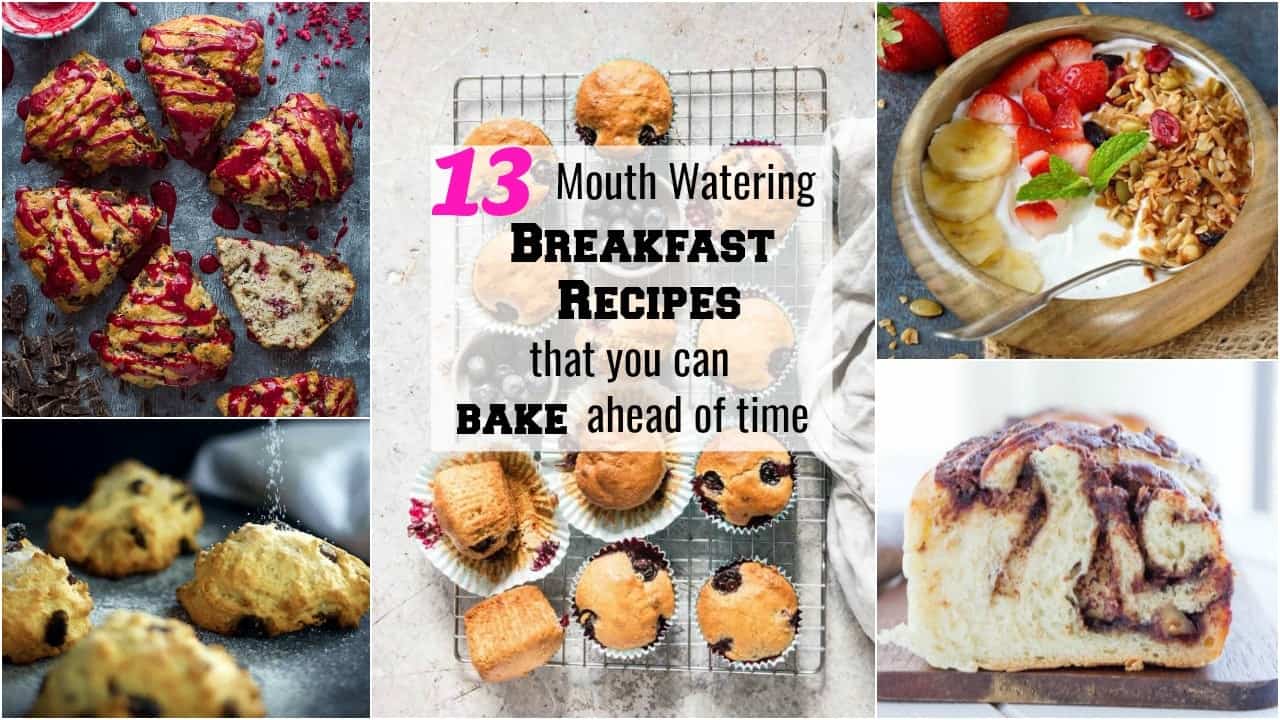 Best Breakfast Recipes that you can Bake ahead of time is a collection of 13 best easy breakfastrecipes that can also be considered for breakfast on the go when you really do not have the time to sit down and have a hearty breakfast.
The baked breakfast recipes included in this post are easy, simple and quick and majorly can be made ahead of time.
So that is taking one load off you.
If making quick, easy and healthy on the go breakfast recipes is what you are looking for that are not smoothie then this 13 mind-blowing back to school Breakfast Bake recipe ideas is the one for you. Make it for kids or for the entire family for breakfast or for snacks or pack it into their lunch boxes and be satisfied.
And if you are new to baking then definitely start by making these healthier muffins or if you are pro then muffins are like a child's play to you.
Muffins:
1. Healthy Carrot Cake Muffins: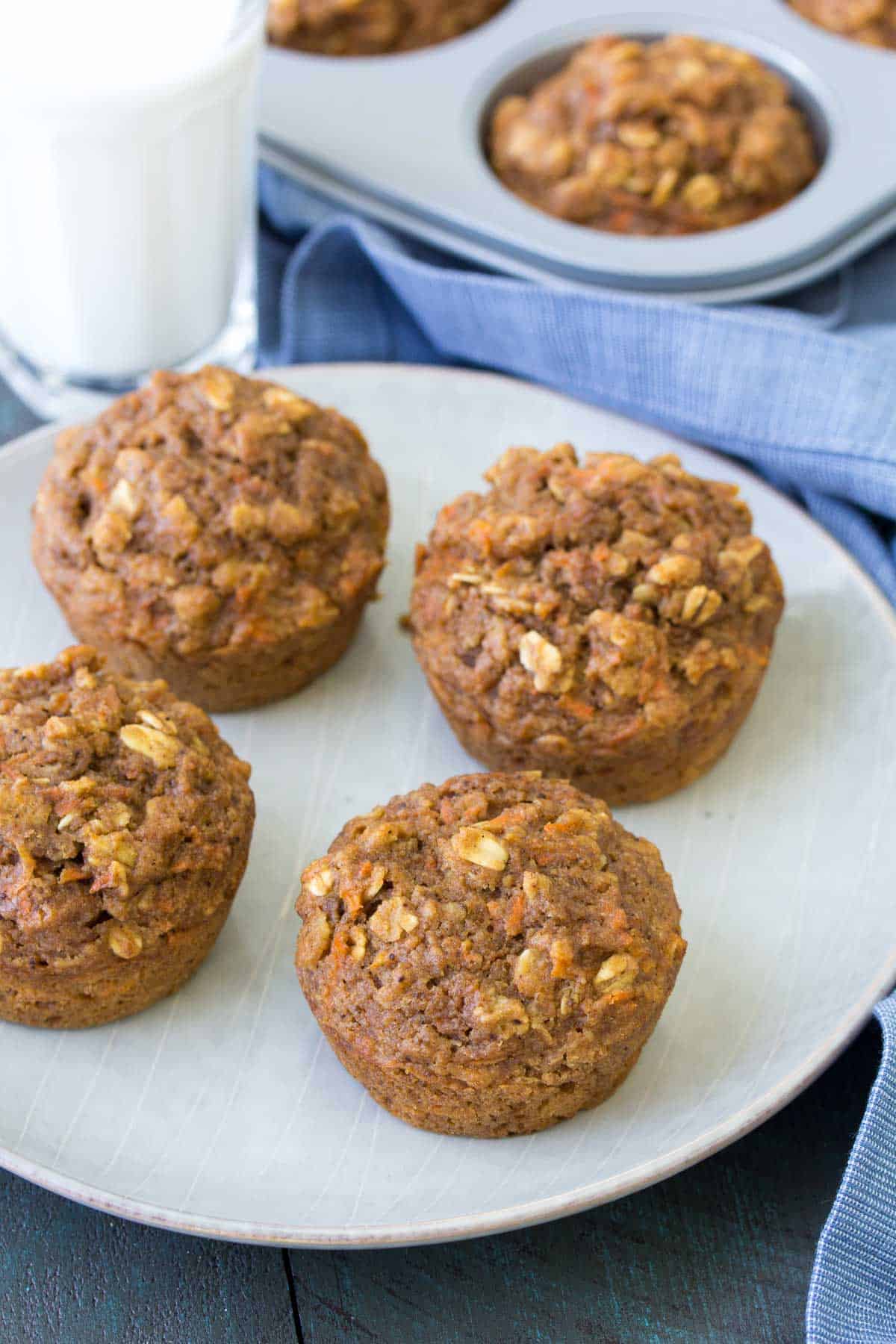 These Healthy Carrot Cake Oat Muffins are a yummy snack for little ones! These muffins are whole grain and refined sugar free. They pack well in school lunchboxes!
Grab the recipe here – kristineskitchenblog